Greetings Cosmonauts!
Welcome to Week #10 of the Cosmic Island Article! Skywars has been all the rage since it got released on the weekend! Would love to see your videos of you tackling this for next weeks CIA! This week our $20 Buycraft Coupon Code is going to @KillScar for the Dead Zone PvP video that he popped into us this week with his EZ pop!

How to CosmicSky
@ash368
is back at it again with his YouTube videos - this week we see him opening up a Lootbox and rolling some of those juicy Slot Bot tickets! Bearing in mind this was earlier in the map, he pulled a Furnace pet! That was a BIG GG! He also gives some really good advice to those starting out about enchants to put on your pickaxes, as well as the new role system for Chain Armor pieces!
What's the best thing you've pulled from the Slot Bot?

Victory Royale!
@KillScar
has been having fun in the Dead Zone! I'm not sure his enemies have been having quite as much fun though, as they lost a Nether Set- oops! Loving that song that goes along with the video too- so chill and relaxing!
Have you even dared to set foot into Dead Zone? How did you do?

It's not all about that hard grind...
@MickyMack
has been putting his creative side to the test again, and he's gone ahead and made some more custom Cosmic-based goodies. This time we have a bottle that has some AWESOME color-changing vinyl! We're loving the dedication that you put into all things in-game and out of it too! Keep it up, can't wait to see what's next!
Have any of you been lending your hand to anything out of game Cosmic related?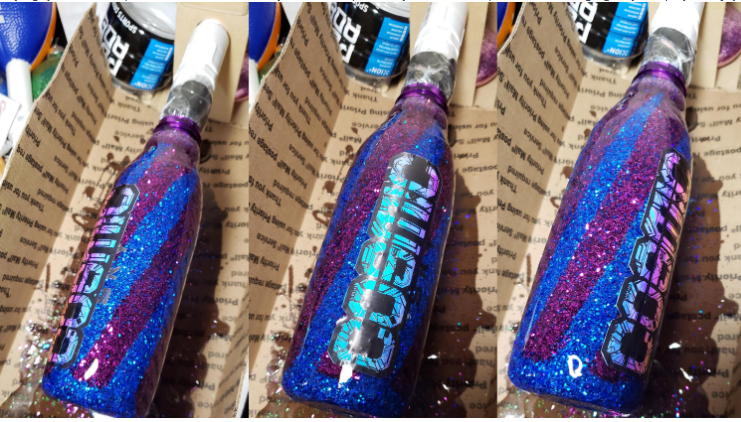 GET INVOLVED!
Want to see yourself on this page next week? Want to be in with a chance to get a $20 Buycraft Coupon Code for just playing the game? Let us know! It could be a good Adventure run, a beautiful build on your island that you're proud of, or that elusive god set that you've been taking your time in making! Videos, GIFs, and pictures are all accepted!
Start a conversation with us on the forums here with what you want to show the world, and we can look at including it in the next weeks! Thank you to everyone for their contributions this week, keep it up!