Greetings Cosmonauts!
The adventure begins..... That's right, today's the big day, and I figured I'd give you a little breakdown that will help you get your feet underneath you when the game starts!
​
Core Features:
Origins
Islands
Alliances
Crafting and Nodes
Adventures
Enchantments, Enchantment Tables, Anvils and the Gem Forge
Ranks, Player Skills, and Kits
Permission Blocks
Auto Miners
Chat
Additional Features:
Toggles
Add On Fun Features
Origins
When you first create your island you will have to choose your Origin. Origins operate as 3 unique classes and determine what natural buffs you carry;
Cult of Yijki
for the
PvP'er
​
Space Pirate
s
for those that
play the economy
​
Cosmic Federation
for the
grinder!
​
​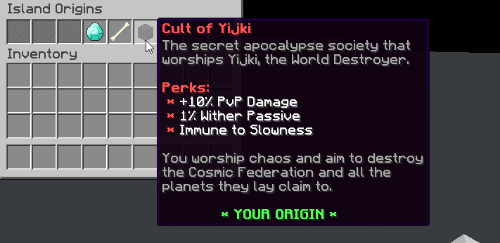 TIP:
If you're playing with a team it may be best to have a few members in different origins
Islands
Creating an Island
/is GUI
Members, Management and Roles
Island Challenges
Island Levels
Island Skills
Creating an Island
Each origin has a unique build specifically created with that origin in mind.
/is GUI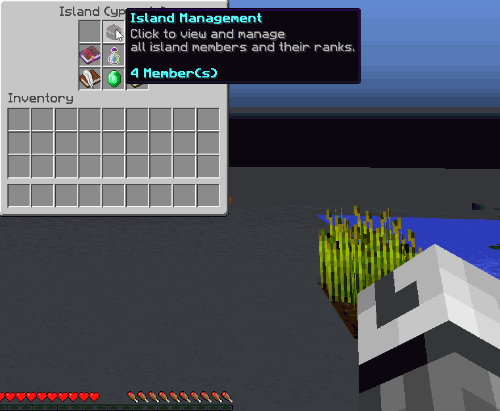 Members, Management and Roles
Many of you enjoy playing with a team and on CosmicSky we understand the need for you to have complete control over your island and team management. On your island you are able to invite, kick, and even ban players from your island and even set your island members to higher ranks and abilities!
/is invite to invite a new member
/is kick to kick a player from your island to spawn
/is ban to ban a player from your island
Island Roles:
​
​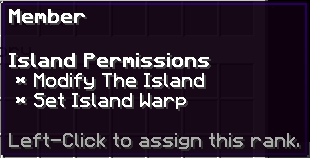 ​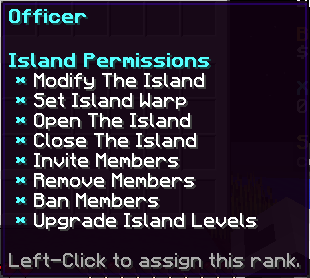 ​
​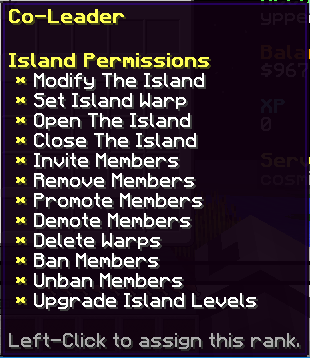 ​
Island Challenges
Challenges provides you with
rewards while teaching you how to play
CosmicSky, not only do you get to learn about the game, but you'll be rewarded for your time and effort! You can access the Challenge list from the /is GUI or by executing /is challenges.
Island Levels
Island Levels contain a larger radius and unlocks milestones to allow you to progress along your adventure! From increasing the quantity of spawners permitted on your island, increasing your island's size, to increasing the max number of members permitted on your island, unlocking the ability to place furnaces, hoppers, and observer blocks, you'll want to make sure you have a goal in mind for you and your team!
Island Skills
It's all about making it to the next tier! Island skills are grindable skills that have a requirement that you must satisfy before you can move on!
Island Farming​
Want to plant potatoes? Better get 100 Wheat grown ​
Farming Recipes:​
Mid to High Tier farming must be unlocked through recipes found in all three /adventures!​
​
Island Slayer​
Want to place a chicken spawner? You'll first have to slay 750 Rabbits!​
​
Island Mining​
Ready to grind out some resource cobble? Not before you have harvested 50 Log Nodes!​
​
Alliances
Many hands make light work!
Alliances on CosmicSky allow you to participate in a team!
Alliances operate separately from your Island Members list
and in a similar fashion to other team based games like factions.
Create a unique name/tag​
Invite members​
Promote and demote members​
Truce, ally, enemy, and neutral other Alliances
Allies and Truces will not harm each other in PvP and can work together for the greater good!
For more information click on Alliances in the
/help
menu or run
/help alliance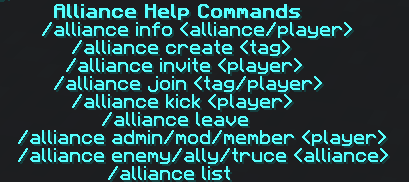 ​
​
Crafting and Nodes
Infinite resources! Nodes are single blocks that will continue to regenerate over time producing scrap that can be crafted into usable, craftable resources! Blocks labelled as "Cosmetic" are unable to be crafted into tools or gear.
Nodes:
Respawn automatically over time
Can be mined by Players and Auto Miners
Produce scraps that can be crafted into materials that can be used to make tools and gear
Can sometimes be crafted

with fragments

from items dropped

Such as when harvesting trees on your island or cobble from a cobblestone generator
Cosmetic Blocks
Can be sold to the /shop using /sell hand or /shop
Can not be used to craft
Can be used, in most cases, as fuel in furnaces
Crafting Usable Resources
Resource blocks can be crafted from scraps. Players can review recipes
For information on CosmicSky's custom crafting
click on Custom Crafting in the /help menu or execute /help crafting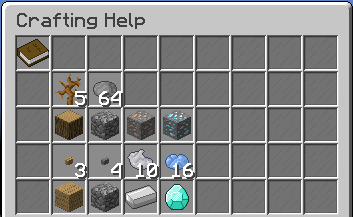 Adventures
Similar to Warzones /adventures are a
PvP Enabled battlefield riddled with Bandits, Enemies and Chests just waiting to be looted!
All players can enter the Abandoned Ruins /adventure but must find or craft a map (using map fragments) to enter the Lost Wasteland or Demonic Realm
Chests can be found throughout /adventure worlds however the closer you get to the center of the map the better the chance at OP loot for that /adventure
Bandits protecting chests must be defeated before a chest can be opened
Chests refill with loot between, on average, 10 and 30 minutes after being looted
Players ranked Tier V are able to see when a chest was last looted in chat when they open a chest
On death players will drop their inventory including their gear and experience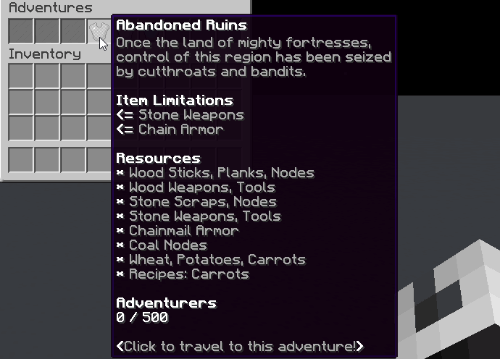 Enchantments, Enchantment Tables, Anvils and the Gem Forge
All enchantment aspects of CosmicSky is completely custom!
Enchantment Tables
Players can
purchase vanilla enchantments from an enchantment table
for a fixed price based on the material you plan to apply it to. Each book purchased can be opened with a right click and applied to tools, weapons, and gear, for an additional xp cost, through an anvil.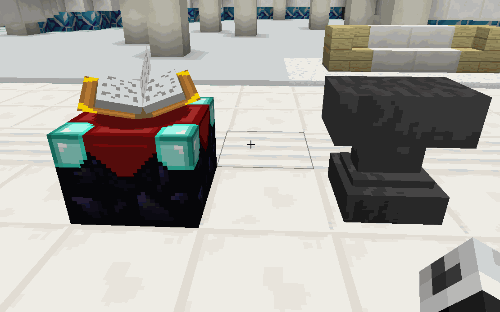 The Gem Forge
Found in /adventures only, Mystery Gems, contain hidden custom enchants that can only be applied to socketed gear.
NOTE: Both Mystery Gems and Socketed Gear can only be found in /adventures​
The Gem Forge is located near the Tinkerer at spawn and, for a cost of XP, is used to:
Examine Mystery Gems to discover their hidden Custom Enchantment and the gem's break chance

Gems are not guaranteed to apply to gear and have a chance of destroying the item entirely
Break chances are shown in red on examined gems
XP is not refunded on failed gem applications

Apply Enchantment Gems to socketed weapons, tools, and gear
Remove Enchantment Gems from weapons, tools, and gear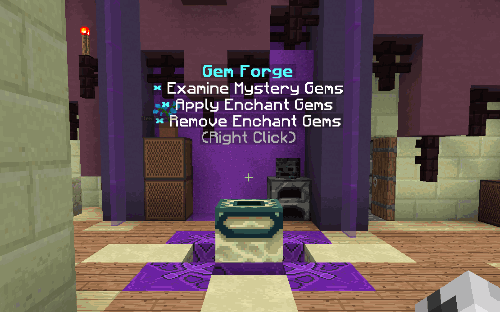 Ranks, Player Skills, /kit rank
Ranks are available through the
Server Store
and come with
Player Skill Tokens and daily access to /kit rank.
Ranks: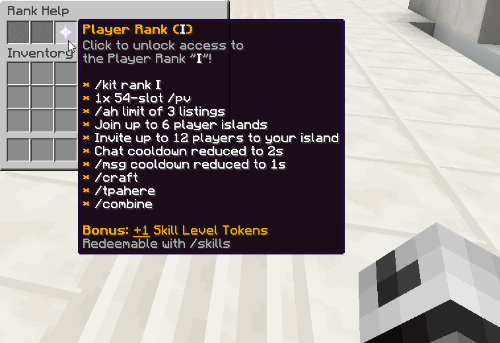 Player Skill Tokens
Offering a means for players to customize additional perks and buffs through 3 main skill trees. Players are able to apply Player Skill Tokens up to the Tier of their Rank. This means if you hold a Tier III Rank you can apply Player Skill Tokens to any of the Skill Tokens trees to a maximum of Level 3.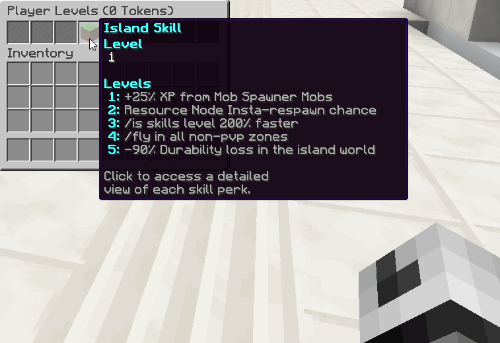 /kit rank
A daily kit that grows and stays relevant throughout the map! Your /kit rank contents vary each day and are directly reflective of:
Your Rank Tier
Your /is level
Your /is slayer skill
The /adventures you've unlocked

Permission Blocks
Providing players with the best means possible to enjoy the game, manage their island, and deter insiding, CosmicSky has simple to use custom permission blocks that are available to be purchased with in game funds from the /shop.
Permission blocks can be used to:
Protect a specific area from island members
Allow a player not added to the island to interact within a specific area
Any player name can be added to a Permission Block by right clicking the permission block and inputting their IGN
Permission blocks are bypassed by Co-Leaders
Permission blocks allow Island Co-Leaders and Leaders the ability to toggle on and off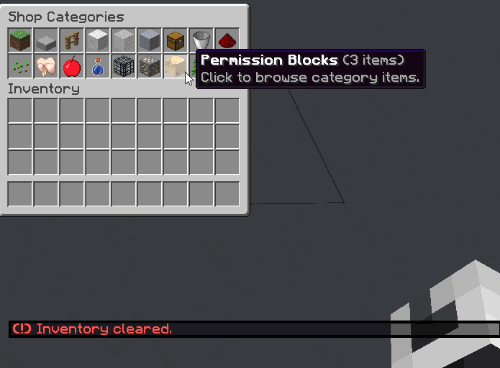 Auto Miners
We've pulled out all the stops!
Obtainable from high tier chests within the
Demonic Realm /adventure
Auto Miners will mine your resource nodes for you instantly increasing your island productivity!
Auto Miners
must have a pickaxe in their inventory
to function and can be upgraded with in-game cash.
Right click a placed Auto Miner to provide them a pickaxe
Shift+Right Click an Auto Miner to upgrade them!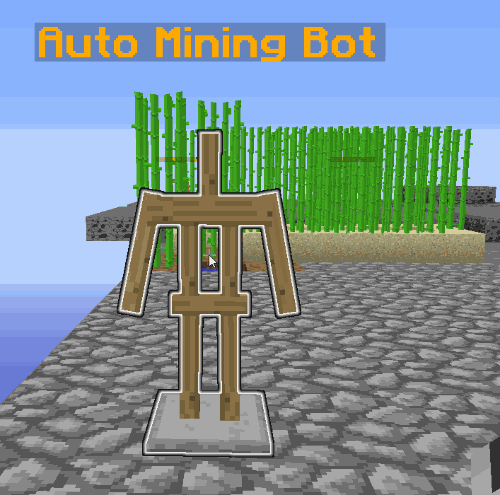 IMPORTANT:
Pickaxes WILL break just the same as they would with normal use on your island
Nodes mined by Auto Miners does not count towards your /is mining skill
Items mined by Auto Miners are dropped at the Auto Miner's feet.
Only Co-Leader Island Members can interact with some of the Auto Miner features (such as the Resource Blacklist)
Chat
The versatility of a Super Server!
With the ability to have so many players online at one time, CosmicSky has taken the extra step of creating
versatile Chat Channels that can be easily toggled for your convenience!
The
/chat
GUI allows you to
hide, show, and make active each channel on the CosmicSky Network.
All channels' visibility can be toggled by right clicking their channel name in the /chat GUI.
Channel: Global​
Keyboard shortcut to toggle active: /chat global or /c g​
Prefix in game: none​
Purpose: Global Network Chat throughout the CosmicSky Network​
Show/hide visibility: Use /chat to open the GUI​
​
Channel: Island​
Keyboard shortcut to toggle active: /chat global or /c i​
Purpose: Chat that is occurring from anyone (not just island members) on the island you are currently on​
Show/hide visibility: Use /chat to open the GUI​
​
Channel: Alliance​
Keyboard shortcut to toggle active: /chat alliance or /c a​
Prefix in game:
ALLIANCE
​
Purpose: To chat to your alliance members only regardless of where they are on the CosmicSky Network​
Show/hide visibility: Use /chat to open the GUI​
​
Channel: Ally​
Keyboard shortcut to toggle active: /chat ally or /c al​
Purpose: To chat with all members of alliances allied to your alliance​
Show/hide visibility: Use /chat to open the GUI​
​
Channel: Truce​
Keyboard shortcut to toggle active: /chat truce or /c t​
Purpose: To chat with all members of alliances truced to your alliance​
Show/hide visibility: Use /chat to open the GUI​
​
Channel: Local​
Keyboard shortcut to toggle active: /chat local or /c l​
Purpose: Chat from on your local server only. ie: Chat only to the /adventure you are currently in​
Show/hide visibility: Use /chat to open the GUI​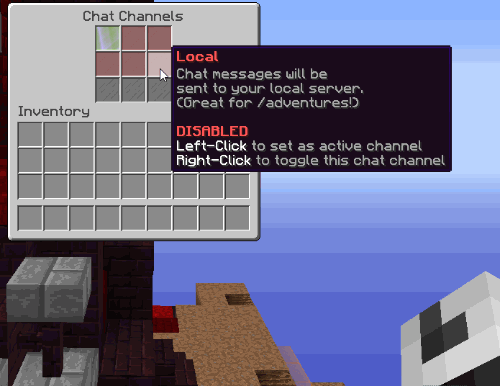 Toggles
We've done our best to ensure that your experience on CosmicSky is as intuitive as possible. Just look at all these togglable options in the
/toggles GUI Menu!

Add-On Fun Features
And of course it wouldn't be Cosmic without
a little added flare and Cosmic staples!
For those that have been hoping and had their fingers crossed,
Yes! Coinflip and [item] are here!
Start a coinflip through the /cf GUI Menu or executing /cf <dollar value>
Play against other player's coinflips through the /cf GUI Menu
​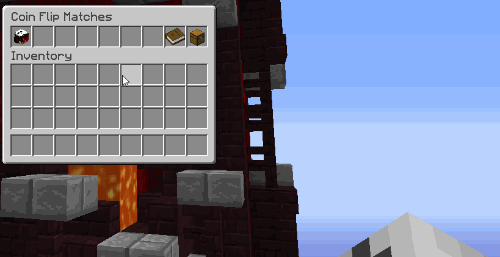 ​
Got something worth showing off? Simply type [item] <message> and whatever you are holding in your hand will be visible and hoverable for all members able to see your chat!​
​