Greetings Cosmonauts!
Well, it's here, it's official - we're into Map #2! The previous announcement post was a touch in-depth, so I'll keep this one brief!
Lootbox: New Age
A new season of CosmicSky wouldn't be complete without a new Lootbox! This is only about for the Memorial Day weekend though, so make sure you grab it while you can!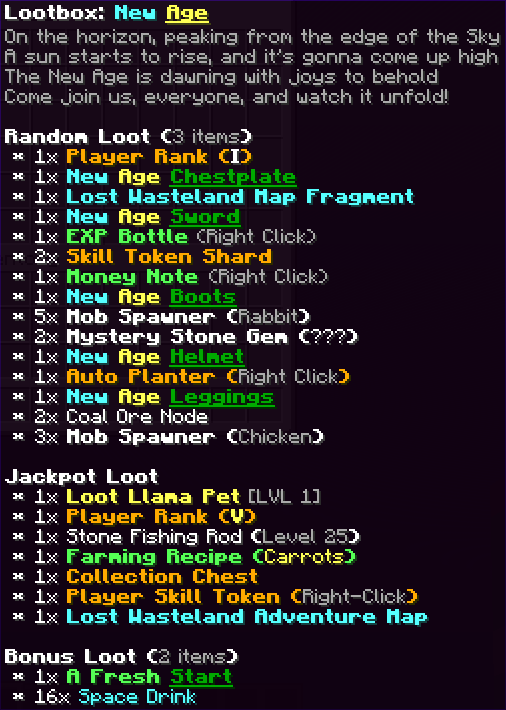 When you open this you'll be given 3 random rolls of loot, which can include any of the Jackpot Items. You'll also receive the 2 bonus items guaranteed.

Gift Cards Special
Gift Cards have been added to the CosmicSky server store! They will be available in $100.00 and $250.00 cards.
These can be used today, or any day in the future.
They hold their balance, so you don't need to spend it all at once!
Gift cards are NOT always on the Server Store! So take advantage whilst you can
Gift cards have their own sale that applies to them, but you'll receive the full value of the gift card

If you purchase a $100 gift card and there is a 20% sale, you'll pay $80 but receive the full $100 value of the gift card!

Gift card codes are sent to the email address associated with your Paypal account

You need to have access to this email to receive and use your gift card

To redeem your gift card, please enter the Gift Card code into the redemption section at checkout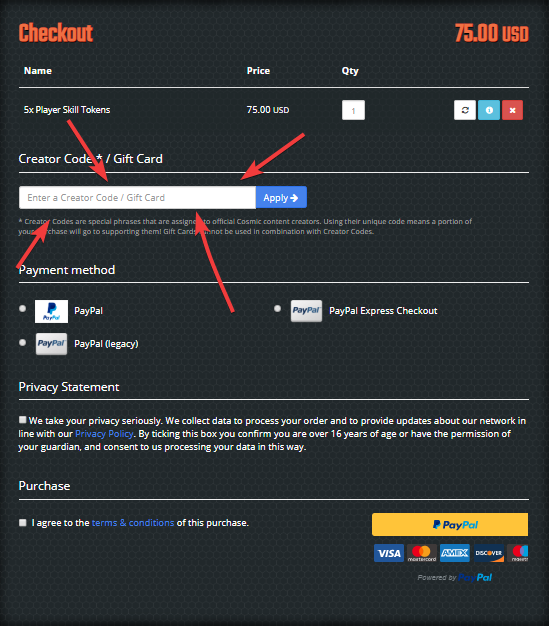 FREE LOOTBOX WITH $100 GIFT CARD!
This weekend only, when you purchase a $100 gift card, you'll receive a free Lootbox: New Age!
​
40% OFF Sale
We couldn't have such hype and momentous day without having an amazing sale! To celebrate the release of Map #2 we're offering you an outstanding
40% OFF sale
on everything at our
Server Store
, excluding Gift Cards which have a
20% Sale!
Admin Assist Appeals
Just as a reminder, we hold Admin Assist Appeals 4x a week, at different times. This service is for those that are IP banned and unable to purchase an unban.
For more information regarding these appeals, please give
this thread here
a good read over!