Greetings Cosmonauts!
By now, you're likely to be well on your way with your islands- it's as if you've never been gone! It wouldn't be a release day without an amazing LOOTBOX to sit happily alongside it! You haven't got time to read too much, so into the juicy bits and then back to grinding for you all!
Odyssey Mask​
Anti Flu Mask, Rubber Chicken /skins​
Koala Item /skin​
Lootbox: Odyssey [5 Items]
Slot Bot Updates
Obviously, this is a very special week for Slot Bot as it's been completely reset!
For reset, we have
ADDED
:
Lootbox: Odyssey
Rank Generator
Science Pack
Random Recipe Page
Slot Bot Titles
Flaming Halo
Corrupt Cosmonaut Stash
Mystery Mask Box
Anti Flu Mask
Rubber Chicken
Random Money Note
Random Coal Ore Node
Skill Pet Lootbox
Odyssey Mask
As has become tradition, we have our ol' faithful with a couple of little changes this map!
While equipped, you'll receive a +5% /sell prices, +2.5% Island XP
Simply drag n' drop the mask onto a helmet of your choice.

Right-Click the helmet to unequip the mask from your helmet
Anti Flu Mask, Rubber Chicken /skins
We've added 2 new Item /skins for your pleasure this weekend as well! Day 1 deals!
Anti-Flu Mask [Helmet]

+2% Island XP
+2% /sell price

Rubber Chicken [Pickaxe]

1% Chance for DOUBLE resource node drops
Koala Item /skin

The beady-eyed of you will notice in the release Patch Notes that we have added a cheeky +2HP to the Koala Item /skin! Now, the Koala Item /skin was put on sale to help #FightTheFires, and we appreciate every one of you that contributed and did your bit.

Due to the re-introduction of the Koala Item /skin, we are

RESENDING

all purchases!

If you haven't already, do /claim in-game!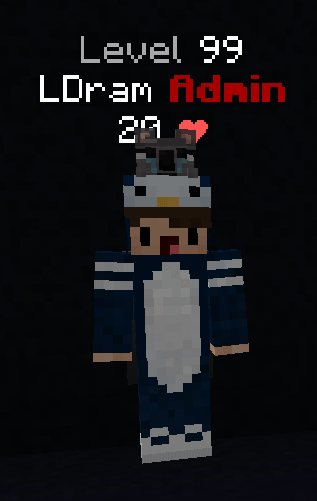 45% OFF Sale
As a hearty welcome back, we're offering an adventurous 45% OFF Sale across the whole server store! Grab yourself some awesome goodies!