Greetings Cosmonauts!
Wow, what can we say? The start of Map #2 has been awesome and exceeded our expectations. As I'm writing this our highest peak has been
4000+
concurrent players on
ONE SKYBLOCK SERVER.
Did I hear you all say
SUPER SERVER?
Someone call the Guinness World Records because I think we're a candidate! The updates don't stop there though as we've got another jam-packed week for you all!

New Enchants​
Custom Recipes​
Battle Pig Pet​
Battle Royale Tweaks​
Bugs and QoL​
Lucky Blocks!
Lucky blocks are your chances to unlock permanent /skits! These not only give you a chance to unlock some cool armor/weapons but they also have the greatest animation!
Place these down in either Spawn or a Skyblock island
The Lucky Block will roll either a gold block or stone block

If it lands on a gold block you get a permanent /skit gem!
If it lands on a stone block you get a roll of the set, but no permanent /skit gem!

Lucky Block Kit: Explorer
Sky Kits? Oh yes! We're bringing you kits which will help you conquer those pesky Adventures! Today's juicy edition is the
Explorer /skit!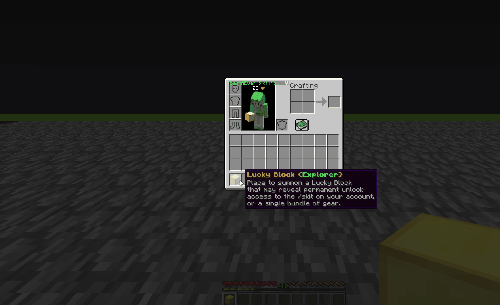 The Explorer /skit has a stone sword and chainmail armor which are rolled with random level enchants
Once permanent access has been unlocked you can redeem from the /skit menu, or through the /kit menu
The /skit has a 48 hour cooldown
The socketed enchantments CANNOT be removed!
The items can be tinkered, but at 50% reduced rate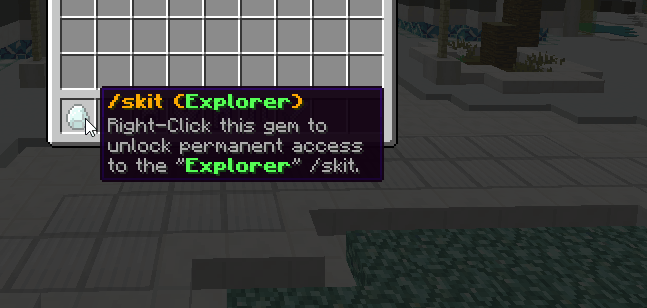 New Enchants
We've got some new enchants which you can find on the new Explorer /skit and available server-wide with this update!
Fatigue

Tier Elite
Level 1-5
Sword Enchant

Chance to give slowness, slow swinging and confusion to players

Well Fed

Tier Elite
Level 1-3
Armor Enchant

Increased hunger replenishment

Icy Veins

Tier Ultimate
Level 1-3
Armor Enchant

Chance to cause slowness to your attacker

Blacksmith

Tier Legendary
Tier 1-5
Axe Enchant

Chance to regenerate durability on your most damaged piece of armor by 1-2 durability whenever you damage a player, but when activated your attack deals 50% of the normal damage
Custom Recipes
Want more to do with the resources that you're meticulously farming? Custom recipes aren't new to CosmicSky, but we've made them accessible for everyone!

We've got three custom recipes this week: Sugar Cookie, Rabbit Farmer Stew and Mash Soup!
Custom recipes are crafted using 9 recipe pages
Recipe pages are obtained from Adventure

Sugar Cookie and Rabbit Farmer Stew from Abandoned Ruins Adventure
Mash Soup from Lost Wastelands Adventure

Auto Crafters can be configured to make these once you've learned the recipe!

These are going to make you a LOT of money!!!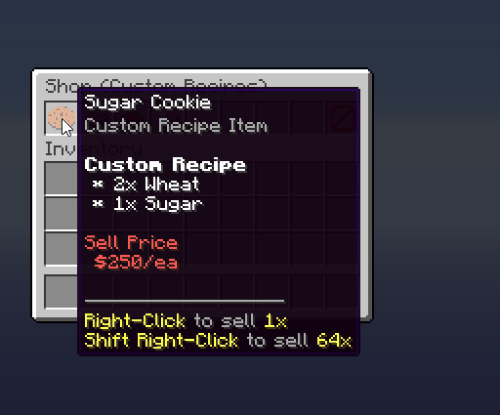 Sugar Cookies
Crafted using 2x Wheat and 1x Sugar
Sell price: $250
Rabbit Farmer Stew
Crafted using 3x Carrot and 1x Cooked Rabbit
Sell price: $750
Mash Soup
Crafted using 1x Beetroot and 2x Baked Potato
Sell price: $900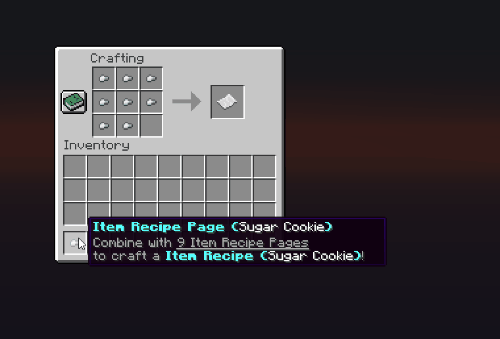 Battle Pig Pet
Oink oink! Another brilliant addition to our family of pets! This cute little fella is going to be your Adventure Companion!
On use, this pet buffs you and nearby players to deal additional damage to Abandoned Ruins mobs for a 1 minute.
You need to be in Adventure to activate this guys' ability
There is a 5-minute cooldown
Each activation adds 10 EXP to your pets level
There are 5 levels

Level 1

250 EXP
30% Damage Increase

Level 2

500 EXP
35% Damage Increase

Level 3

1000 EXP
40% Damage Increase

Level 4

2000 EXP
45% Damage Increase

Level 5

2000 EXP
50% Damage Increase

For each level, the ability is active for 1 min

Except for Level 5, where the ability is active for 2 minutes!

The pig affects players in a 5x5x5 area

Starting from 3 players, working up to 7 players

There is a chance to get the Battle Pig Pet from the Explorer Kit!
Lootbox: Conquest
We came, we saw and we conquered the reset. Now for some more goodies in this week's Lootbox! You've got the option to buy single lootboxes, or a triple pack!
*** Upon purchase of the Lootbox: Conquest [3x] package, you will receive a

FREE Explorer /skit Lucky Block!
​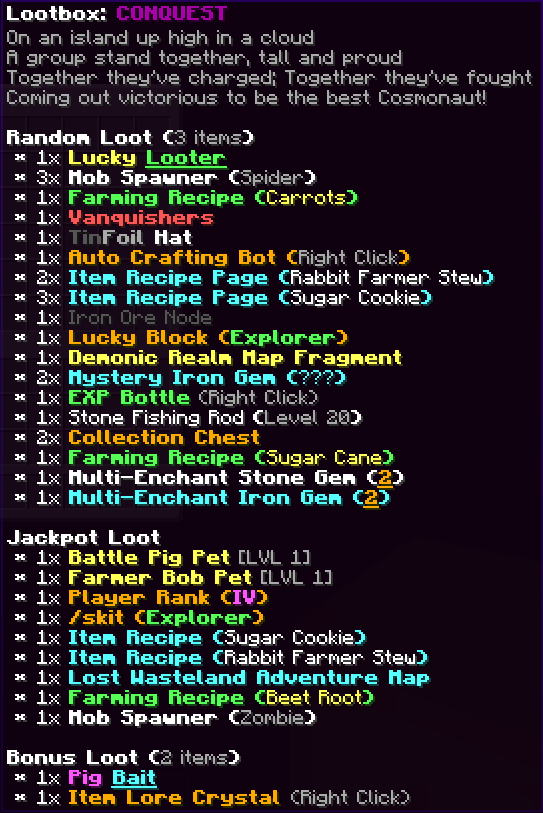 When you open this you'll be given 3 random rolls of loot, which can include any of the Jackpot Items. You'll also receive the 1 bonus item guaranteed.

Battle Royale Tweaks
We've decided that Battle Royale needed a little spicing up!
The border now shrinks in quicker! Get those running shoes on!
The last few shrinks are quicker and shorter!

The last two border shrinks are in 25 block radiuses
These shrinks have a 1 minute timer, rather than 2 minutes
Bugs and QoL
You can now set a description with /is warp <description>
/is warp now displays /is tags of the warp owners island
The cents value has been removed from /baltop
Fishing Rod cost from shop has been reduced: $10,000 -> $500
Battle Royale /is challenge now requires you to just attempt to join a Battle Royale
Fishing /is challenge now requires you to fish 5 Trout, from 25
A title now displays on every log-in when you have a package to /confirm
/br top is now available!

Sorted by Battle Points

1st Place = 5 battle points
2nd Place = 3 battle points
3rd Place = 1 battle point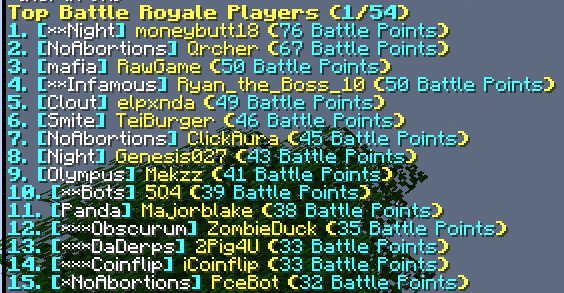 40% OFF Sale
PHEW, and that's week 1 of Map #2 concluded. I couldn't be happier with how amazing you have all been. It makes everything worth to see you all having such a wonderful time. As our gift to you for being awesome, we're hosting a
MASSIVE 40% OFF
sale on our
server store
for the whole weekend.