Greetings Cosmonauts!
Another wonderful Friday rolls around and we've already done so much this week! Thank you to everyone who has joined the new CosmicSky /discord - this will now be our only route of communication in the same way that Teamspeak once was. We were overwhelmed with the positive feedback! On to this week!
CosmicSky Wars (Coming

VERY

Soon™)
​
Cosmic /discord​
New Enchants: Silence, Headless
​
Teleport Pads Redstone Control
​
Battle Royale Border DMG Nerf & Potions
​
QoL and Bugfixes​
35% OFF Sale​
CosmicSky Wars (Coming

VERY

Soon™)
We know that a lot of you have seen this sneaky leak... and it's coming soon... Sky Wars!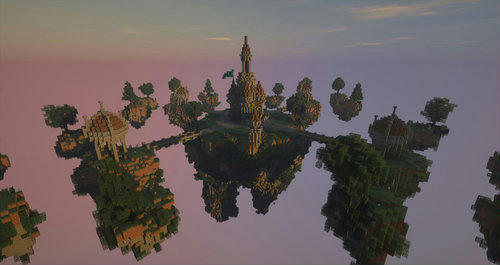 Here are some juicy leaks
Teams of 2 or 4, a maximum of 16 teams per round
Your own team starting island, with 3 chests
Chests refill periodically through the game

Keep an eye out for the next announcement post detailing ALL about Sky Wars and when it'll be opening up to play!
Cosmic /discord
The beta release for the official CosmicSky /discord went amazing on Wednesday! Thank you, again, to everyone who joined! We also have the wonderful CosmicPrisons community in the /discord with us too now - so that's all
three Cosmic servers in ONE /discord server!
WOO!
How to connect
Simply type /discord in-game and follow the link provided!


The next screen you see will ask you to authorize joining from the Discord Bot


Once you verified your discord information and authorize you will be redirected to the forums to finalize this process and join the discord.
Error Messages
If you encounter any problems during this process you will see one of the following messages: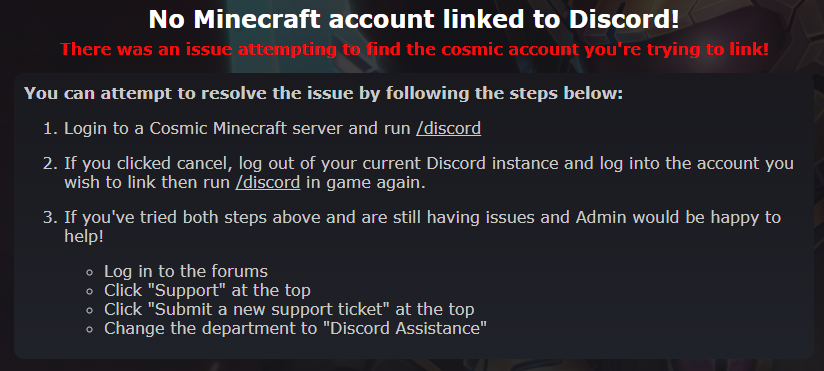 If you have any questions, please have a read over our
FAQ thread!
If you are unable to resolve any potential issues
please submit a Support ticket under the "Discord Support"
department
and we will be happy to help you!
New Enchants: Silence, Headless
Silence

Tier: Legendary
Sword Enchant

Chance to prevent activation of your enemies custom enchants
Headless

Tier: Uncommon
Weapon Enchant

Chance to loot your victims head on death!
​
Lootbox: Discord
Slot Bot Updates
Today we've
removed
Lootbox: 2020
Random Loot Magnet Gem
And we've
added
Lootbox: Discord
Random Silence Gem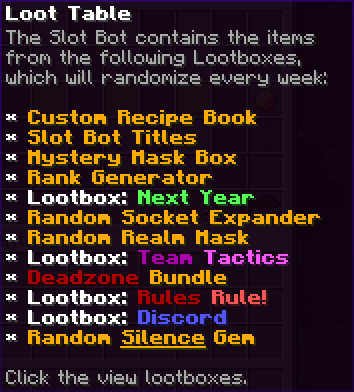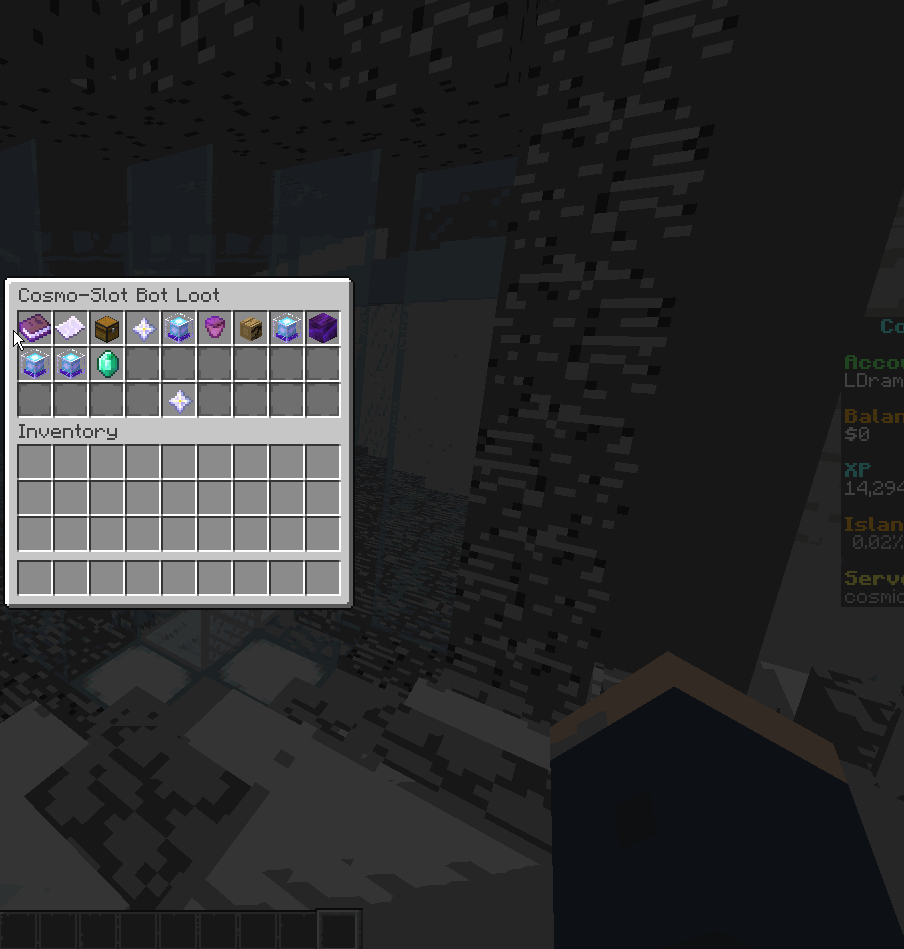 Teleport Pads Redstone Control
You are now able to use Redstone to control whether a Teleport Pad is activated or not.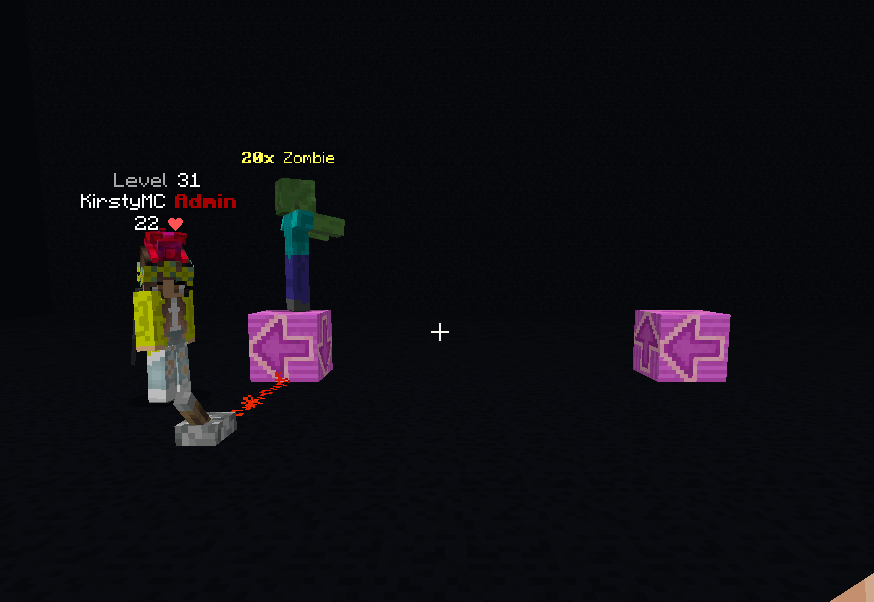 Battle Royale Border DMG Nerf & Potions
During the week you may have noticed that we made a couple of tweaks to changes in BR that were implemented last week, based off your feedback!
As much as these changes were implemented to encourage players to not border camp, and actually fight, they were TOO harsh and have been adjusted accordingly:
The world border damage scales from has been reduced from 2x and 3x to 1.25x and 1.5x respectively as it moves closer to the center
Splash potions of healing now work outside of the border, but they will only heal 1/2 as much health as they would inside the border
QoL and Bugfixes
ZOMG! DEMONIC REALM #4 HAS ARRIVED! REJOICE!
You no longer need to have your own island to access the /is gui of the island you're on
Mitigated an issue where No Hunger Loss /outpost perk would work in Battle Royale
A very compelling post about Auto Mining Bots ensured we HAD to give the poor fella a head - so an observer was sourced and now he is HAPPY. Thanks @SamanthaMarie234 for pointing out this flaw! Just look at that smile!

35% OFF Sale
Well, we've had another busy week - time to celebrate with an awesome
35% OFF Sale
across the whole of the server store! Go treat yourself while it's on!