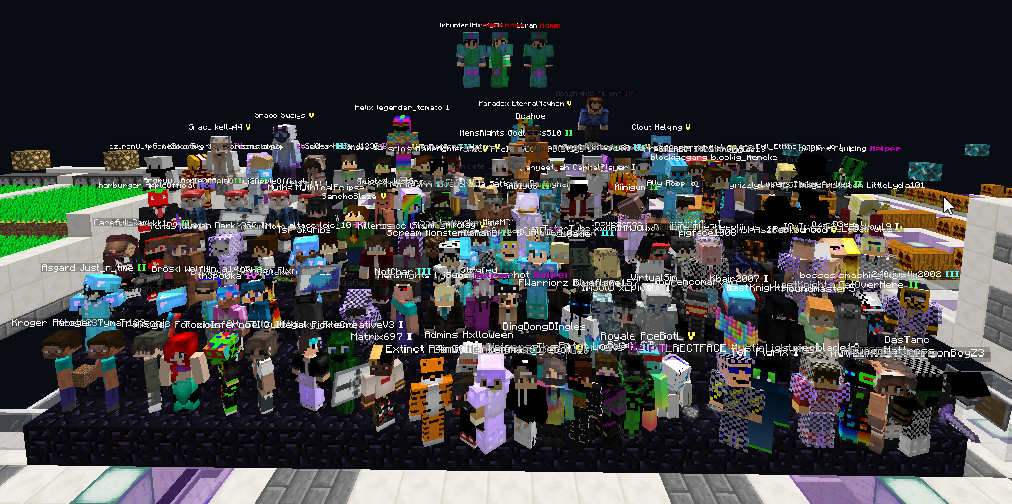 Greetings Cosmonauts!
WHAT AN ENDING!! We warned you that we'd be going out with a bang, and oh boy, did we! From lava, to PvP, to
DESTROYING
the spawn - we did what we needed to do and made sure we crashed it right!
Thank you ALL for the most momentous first map there could be!
It seems like such a long time ago that the server officially opened up to the public, but I can still remember the first day clear as anything! There have been some really momentous occasions along the way and it would be great
if you all replied with what your most favourite and memorable moment was from Map #1!
Personally, my favourite part was the
COMMUNITY
from Day 1 to today! CosmicSky is not your regular skyblock server, and the community shows that! The community as a whole has been incredibly supportive of each other. When we've had new people join, you guys have been so happy to answer questions - even with the common, repeated ones - and that is just warming to my heart. You've been congratulatory when people have won Battle Royale or KOTH, you've enjoyed each other's self-hosted events and been in awe of people's awesome builds!
Moving into Map #2, I can't wait to see what direction you all are going to bring your Islands and your Alliances. I'm more than sure that you're all going to do some impressive, ingenuitive things with builds and farms, and I can't wait to come and visit it all.
Don't forget
to follow the
Official CosmicSky Twitter
which will be posting leaks (ssh!), updates and giveaways leading up to the reset on Friday! Whilst you're over there, you might wanna check out
@Woofless
tweet
which has some
REALLY
exciting leaks about the YouTubers that will be joining us in it!
Keep an eye out for our Reset Day post coming on Friday, with the full details of what you are going to expect when the server comes back up on Friday afternoon!
​